Vocational Award - Emily Luna   Functional Academics - Christine Hoang Recreaton And Leasure - David Cruz Daily Living - Brandon Huynh Social Skills - Ilish Marquez Leadership - Sophia Fraijo   CONGRATULATIONS TO ALL OUR WINNERS!!!!…
Principal's Message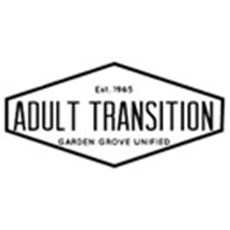 Dear Adult Transition Program Families,
Welcome to the 2020-2021 school year! I am honored to have been selected as the new leader at the Adult Transition Program (ATP).  Over the past 23 years, I have been fortunate to be a part of making a difference in the lives of my students and families as a special education teacher and administrator. I am excited for the opportunity to work with the students, staff, and families at ATP to build upon the great work and successes that have already been set in place.
I am not only looking forward to working with your students and the staff but also the opportunity for the work we will do together. Fostering a collaborative connection between home and school is a passion of mine. It is this collaboration and communication between home and school that facilitates the success of our students. "Alone we can do so little; Together we can do so much" Helen Keller
Once again, I am thankful to have the opportunity to bring all that I have learned and my experience with me to your wonderful community. Please know that I always welcome any suggestions, comments or concerns you may have to share. My door is always open.
To a Great School Year!
Most sincerely,
Tricia Chinn
Principal
Our School
Jordan ATP provides specialized academic instruction for adult students working to build individual independence in the following areas:
Academics
Communication,
Social skills
Daily living skills
Vocational skills
Recreation and leisure
Our instructional program works to build the functional skills of our students with the goal of building levels of student independence that will allow them to be contributing members of their community.  Through a combination of on-site and community-based instruction, Jordan ATP students strive for success as they transition into adult living.